 Happy 2023!
Hi, I'm Steve Day and welcome to PC Repairs by Steve. I offer affordable and fast PC/Apple repairs in your home. I also provide remote access repairs as well as pick up and delivery of your computer for repair at my location. I bring my 15+ years of experience as owner of Tiny Planet Computer to every job. This means you get top quality work at an affordable price. I offer Apple and PC repair services, VHS/8MM/MiniDV tape transfers to digital and Smart TV programming with more services coming all the time! Ready to breathe new life into your computer? Give me a call today!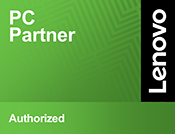 NEW! Check out our growing page of available Lenovo laptops (and soon to be desktops)
HERE
. Need a new laptop or desktop computer? Contact me and I can get you a Lenovo PC that suits your every need. Did I mention that my great friend and former employee Pete is also offering his services? Check out his site
PCRepairsbyPete.com
for more info. We are working together but separately to provide faster service to everyone on Cape Ann.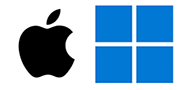 PC Repairs by Steve
|
Tees by Steve
|
Glosta Life™
|
Transfers by Steve